What will conferences be like when COVID is in the rear-view mirror*?
Just over a year ago, the three co-editors of this blog, Kiyoko Gotanda, Andrew Hendry, and Dan Bolnick, were chatting around a bonfire at the American Society of Naturalists' conference in Asilomar CA. Afterward, we added on a brief outing to see elephant seals, and then reconvened at the Hendry Winery in Napa for a wine tour, wine tasting, and brainstorming a grant proposal. It was scientifically productive, and an utter blast culminating in Rowan Barrett and I pretending to be elephant seals engaging in a contest.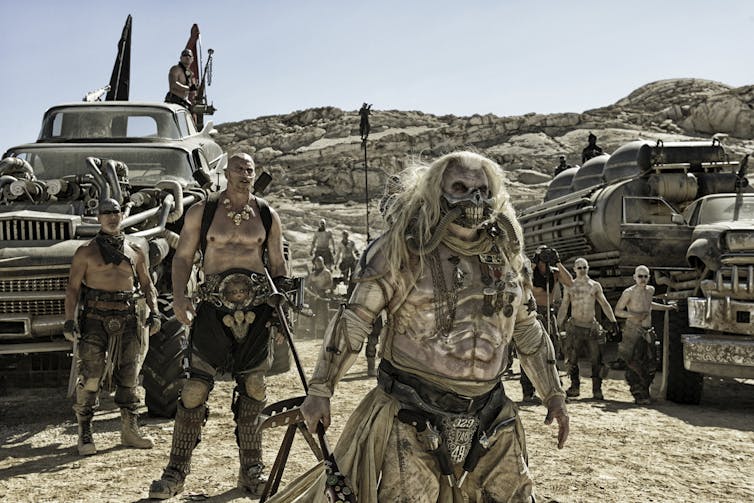 The following is a summary of our own thoughts on this issue, drawing also on responses to a Twitter query of Dan's, where this conversation may continue to unfold. Be aware when reading the thoughts below that there's no one-size-fits-all answer. For some people the weekend meetings were better, for some people they were worse, for example.
Here's a review of a virtual conference that went well: https://ecologyforthemasses.com/2020/12/22/the-bes2020-festival-of-ecology-write-up/
* Record talks for non-attendees to view, and for people with concurrent session conflicts. Doing so improves access for people from far away, and for under-funded researchers that can't afford in-person meetings.
* Consider having talks pre-recorded, but the speaker active at answering questions live during the talk.
* Permit pre-recorded or live virtual presentations in in-person meetings, to enable people from the other side of the world to present. Live is generally better, it seems; but pre-recorded needs to be an option for someone 12 hours of time zone away. Sure, it isn't the same but it is still better than nothing.
* Create chat rooms with in-person and remote participants for scientific conversation, debate, Q&A sessions.
* Create social events that merge virtual and in person attendees
* Have discussion panels with both in person and remote discussants.
* Get a cadre of senior faculty / established scientists to circulate among chat rooms and find talks that don't have comments/questions, and post something to start an engagement with the neglected material to help build network and community.
* Conferences typically provide help with child care (at least, when they are big enough to provide economy of scale). Can societies do something to facilitate child care for at-home participants? No doubt this will take a lot of discussion and consideration as it clearly won't be simple and must be fair.
* Do better on accessibility
More recommendations for future virtual conferences:
* To achieve separation from your distracting home life, consider getting an Air BnB to get away and focus on virtual meeting.
* Spread out the meeting to reduce fatigue. Plan for a half day on same day every week for multiple weeks. It becomes easier to participate and less exhausting.
* There was widespread (but not universal) support for shorter talks (3 + 2 or 5+2 for a talk + questions). Or, to let the questions go entirely online.
* As a participant at home, make a coffee break experience (or have a beer!).
* Many twitter respondents argued for an end to concurrent sessions. The difficulty is that you must either extend a meeting over many weeks, or restrict the number of presenters which defeats the purpose of giving students and postdocs and junior faculty a platform to disseminate their work. The typical ASN Asilomar meeting for example had 5 concurrent sessions for 3 full days, so to accommodate the same number of presenters you'd need 15 full days of meeting - half a month! And that's with only 200 total attendees, some of whom aren't presenting. Personally, we don't think that creating artificial scarcity of talk slots is the solution.
Some other resources on networking and conferencing online:
https://aslopubs.onlinelibrary.wiley.com/doi/abs/10.1002/lob.10407
https://medium.com/@juniper.lovato/a-how-to-reflections-on-planning-virtual-science-conferences-eeb754ed404b
https://pubs.acs.org/doi/abs/10.1021/acs.jchemed.0c00833
Andrew's Favorite Idea: Regional Clusters
Create small regional groups that gather at an AirBnB or a local conference center or field station to view and present and participate in a big international meeting. Along with virtual connections to a larger group, these distributed regional "clusters" would have many of the best in-person networking, exchange, and debate opportunities. This regional cluster option also creates some separation from the distractions of a home setting, thus allowing better focus, without the cost and carbon emissions of long-distance travel.
Dan's Favorite Idea
The most valuable element of in-person meetings for many people is the bit that cannot be compressed into bits and bytes. It is the opportunities for personal interaction and chance meeting and networking. Yet conferences are not usually designed to promote these, they emphasize sitting and listening, punctuated by 15 minute coffee breaks in which most people are focused on getting in the coffee line. So, what if we tried to promote the uniquely in-person elements of in-person meetings? Specifically, take the passive part of the conference (sitting and listening to talks), and make that more compressed and more virtual. Meetings should be a half day of talks with many concurrent sessions (yes, I know that's an unpopular opinion), with everything streamed online for far-away attendees, and recorded for those concurrent session complaints and people in distant time zones. Permit presentations by people from off-site as well, streamed into the conference center and online. Use the other half of each day for the real business of an in-person live meeting: talking with people. The things that can happen online, should be on line. The things that cannot happen as well on line should be enhanced and kept.
Kiyoko's Favourite Idea